who can climb here?
in principle: Everybody!
If you are intending to visit a climbing hall you need to be capable of at least one basic belaying technique including knodes and handling the belaying device.
An example would be the "figure of eight", the "hitch knode" or ATC.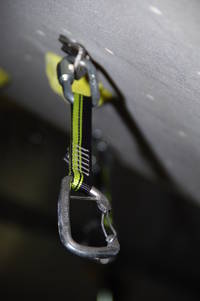 If that is not the case – don't worry. You just need to participate in a beginners course, which you can also do here.
For further Information about the beginners course please klick here.
After taking the course you will have the sufficient knowledge to visit this and many other climbing facilities indepentently.
We advice you that it is not permitted to belay for adolescends aged under 14 years without the supervision of their parents.                                                                             Adolescents aged 14 – 17 years may belay independetly if they have a written consent of their parents (please ask for the form).